Introducing the 5th All-Star Character Tournament where past characters meet the present!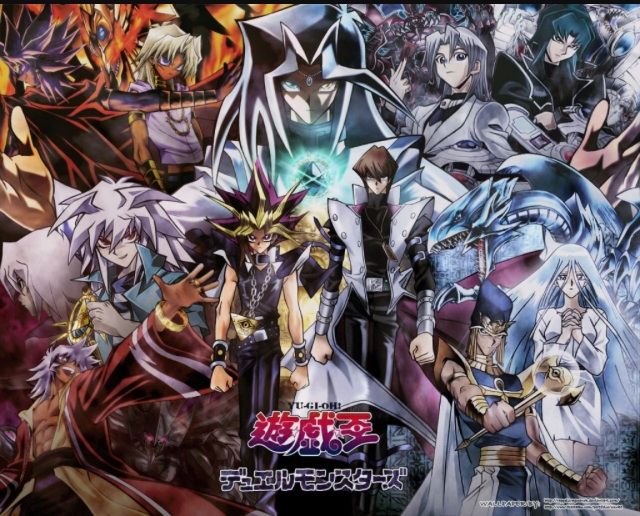 We normally host in the YGOPro forum for Percy, but we are trying this forum out. We host a variety of tournaments during each summer. Those of you who are unfamiliar, this tournament is a Concept Duel Tournament, an idea that Konami started to allow for Character Duels.
We usually will post the youtube video of your duels on our youtube channel. Feel free to also post a video of your duels, but please post a link to our Evolve client and a link to the tournament itself.
Hosted by: YuGiLicious (AntiMetaman, Jamster26)
Rules:
1. Claim your character. You may pick a character even if it has already been claimed. (If you do not find your character, pm us with a wiki link to the character you want added.)
2. Register here:
http://challonge.com/5thacs
3. Please join our Evolve group:
http://goo.gl/3ZSChn
4. Post in this thread your challonge name and character.
5. You can make your deck ANY way you want as long as it satisfies latest TCG banlist, OCG limited list below, and requirements in parentheses for character. This is NOT a character deck tournament, but a character themed tournament. Make your decks competitive and do not limit yourself to cards that only the character used.
6. You are allowed to change cards in your main deck, extra deck, and side deck before each duel as long as you still meet requirements for the deck. Take advantage of this and learn counter strategies. You do not need to submit a decklist. Your decks will constantly be checked from the replays. Report to us if your opponent violates any deck requirement.
7. BOTH players must record replays of all rounds and the winner uploads all replays with names and score on this thread. (Ex. Yugi vs Mai 2-1, Yugi vs Mai 2-0)
8. If no replay, then re-duel. If for any reason, a replay cannot be recorded, then pm us. One of us shall spectate your duel live.
9. Each round lasts 2 days. If a replay is not submitted by then, a win is given to the active player. Active players are determined by activity on the forum and Evolve. If both players are inactive/active, then a 0-0 score is given.
10. You are responsible for scheduling your matches with your opponent. To do this, pm the opponent in the forum and schedule a time to meet on Evolve chat. Evolve is not necessary however, but is there for your convenience.
11. Also, have fun, so feel free to roleplay your character during the duel.
Forbidden List: 2.2016 TCG Adjusted (will be updated to 3.2016 when it comes out. We're using World banlist with is TCG+OCG.)
Allowed Cards: TCG/OCG
Format: Double Elimination
Begins: Saturday, 8 AM EST
Duel Mode: Match
Location: USA Server, YGOPRO Percy
Bracket:
http://challonge.com/5thacs
Evolve (Chat here):
http://goo.gl/3ZSChn
Supplementary Banlist (from OCG Banlist):
Banned
--------
Life Equalizer
Performapal Monkeyboard
Limited
--------
Blaze Fenix, the Bombardment Bird
Dante, Traveler of the Burning Abyss
Domain of the True Monarchs
Draco Face-off
Emergency Teleport
Ignister Prominence
Mask Change II
Pantheism of the Monarchs
Pendulum Call
Performapal Pendulum Sorcerer
Reasoning
Wavering Eyes

Current Registered Participants (16):
Spoiler:
Below are all of the characters:
Spoiler: